September 23, 2017
Rosamond, CA-
In an otherwise arid landscape of Joshua trees and desert sands, the Willow Springs International Motorsports Park stands out above the horizon. The curved black asphalt of the main paved circuit can be spotted from the highway on a seemingly small hill off in the distance. It feels remote and special. A faded wooden sign on the roadside is the only indicator that you've reached the facility. Well that and the sound of engines roaring through the 600-acre complex of eight racetracks that accommodate nearly every motorsport discipline.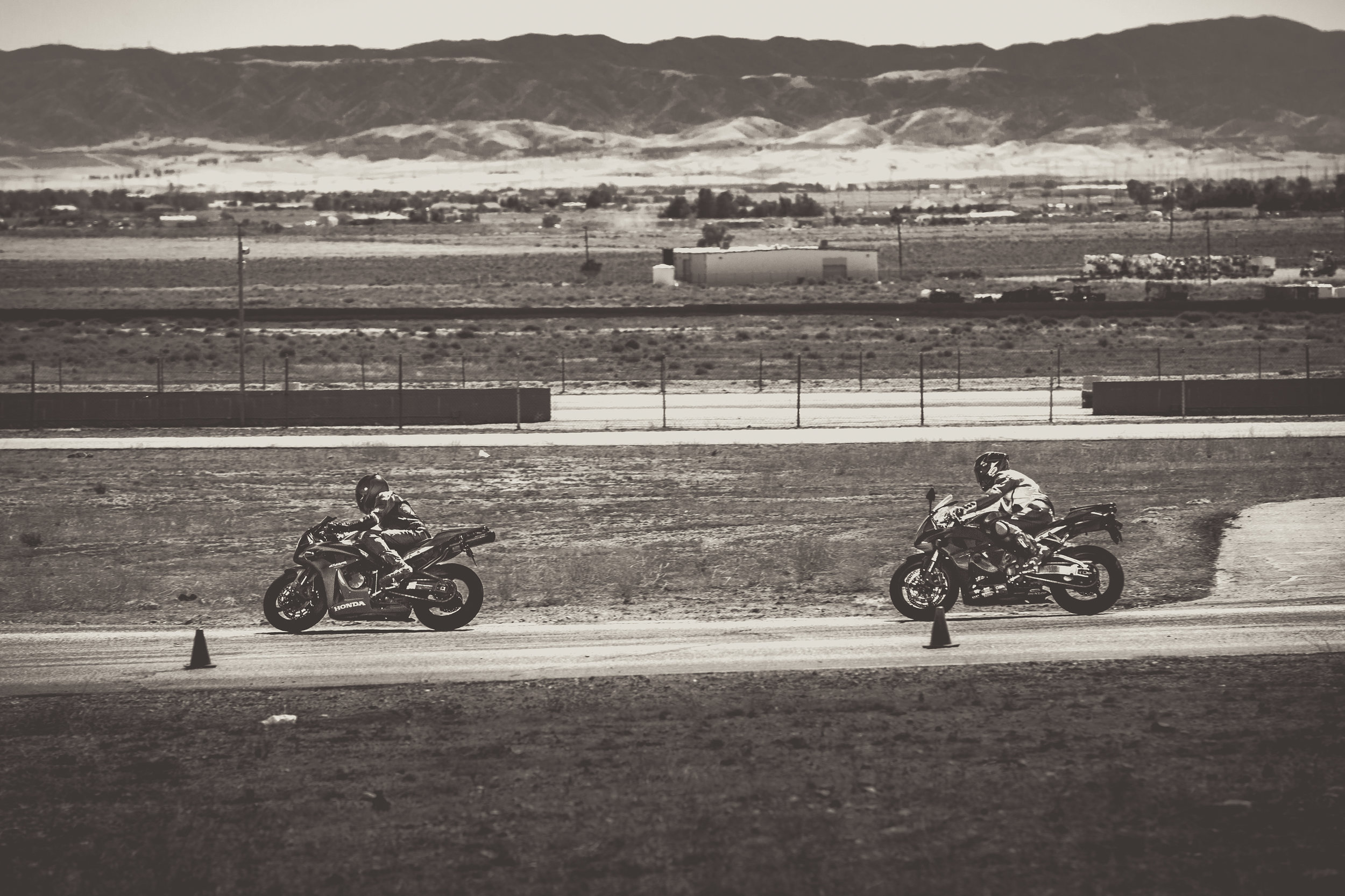 It's almost hard to believe Willow Springs International Motorsports Park is located just 90 miles from the heart of Los Angeles. The proximity makes it easy to trade the glitz and glamour of city life for dust and the adrenaline rush of the raceway.
Riders were already speeding around Walt James Stadium when I arrived for Brady Walker's Classic Flat Track Day. Heats rolled out every 15 minutes for different classes. The inclusive event was open to everyone from true beginners to experts to vintage.
Flat track racing has a long and storied history in motorsport. While a great number of motorsports take place on pristine million dollar circuits, flat track racing is done on the dirt giving it a more home-grown, grass-roots feeling. Riders fill the air with dust as they drift around the track leaving spectators coated in it by the end of the night. This thin layer of dust connects fans to the sport in an unparalleled way. You come away feeling like you were a part of it.
Brady Walker's Classic Flat Track Day was like going to a big family barbecue. Except this family barbecue was full of people I'd never met before. That didn't seem to matter though. I was greeted by some of the kindest individuals I've ever met and welcomed into the flat track family with open arms. Whether they showed up in a racing team trailer with all the bells and whistles or a truck and an umbrella for shade, everyone had the same goal: have a good time. That was palpable.
I highly recommend checking out Brady Walker Events and Willow Springs International Motorsports Park if you are ever in the Los Angeles area.
After spending a day watching the pure joy that comes from riding the flat track, I cannot wait to give it a try myself.
Gallery of all the photos from the event coming soon.